P: (+234) 8080084445
ops@liquidbulkltd.com
Our Services - What We Do
Our many resources and unparalleled expertise has enabled us to respond quickly and effectively to the dynamics of the marketplace. Comprised of diverse, yet synergistic components, we offer a single source for solutions to across industries.
01

02

Facility

- Channel Distance

03
Facility - Jetty Services
T-designed jetty with a walkway of 18m and jetty length of about 22m. Berthing of vessel is approximately 20min from first line to all fast. The draft of the main access channel is approximately 6.7m, the draft of the channel that leads to our berth is about 8.1m, the midstream draft (where vessels will be positioned is about 10.4m and the draft of our jetty is roughly around 6.5 meters.
Facility - Channel distance
FW Buoy to Bonny Town Anchorage = 17nm Bonny Town Anchorage to NPA Berth 8 = 27nm NPA Berth 8 to Liquid Bulk Jetty = 3nm Channel width = 300 meters Jetty operations are manned by well trained mooring crew to ensure prompt berthing, discharge and sailing of vessel upon completion.
We have 4 bollards ready for anchorage of vessels. The river is about 300m wide which makes it possible for a vessel to manoeuvre after discharge.
We have Ultra-modern fire fighting equipment including a standby fire fighting truck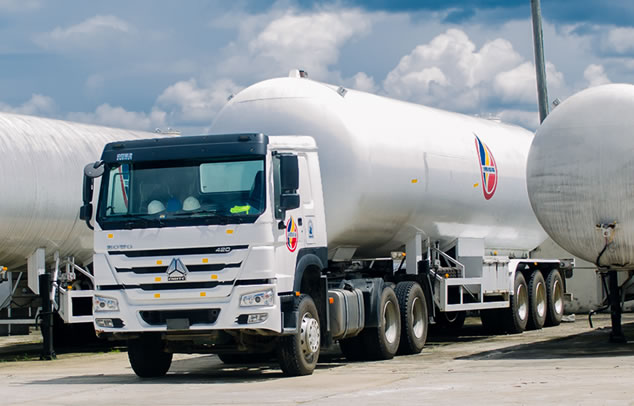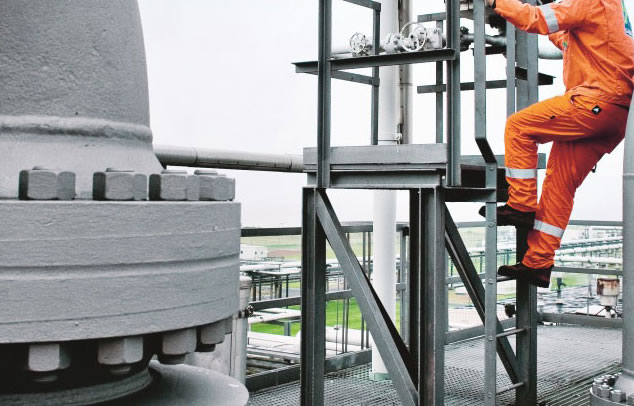 Maintenance
LIQUID BULK MAINTENANCE DEPT. Has a team of vast and well trained maintenance engineers equipped with modern predictive maintenance facilities, dedicated to putting in place all the necessary industry standard maintenance operations procedures.
The team conducts continual equipment monitoring on all rotating equipments aimed at predicting maintenance requirements before any likelihood of breakdown and ensuring optimal performance of all our equipment as required; including but not limited to:
Product pumps: For product delivery to the gantry.
Accuload III net: For visual display of product dispensed into tankers.
Smith Prime 4 meter: For product delivery into tankers.
Loading Arms: For product dispensing into trucks.
Hydrant Pumps: For fire fighting in the depot.
Jockey Pump: For pressurizing the hydrant ring lines.
Oil Water Separator Pit: For adequate scheming of spilled product from the Depot tank farm, products pump house and gantry.
1000 & 500KVA Generator: For powering of the facility. Trucks: Fire truck and other vehicles

The maintenance department of Liquid Bulk is also saddled with the responsibilities of awarding and supervising of contractors that work within the facility and make sure that all works are carried out in line with best practice obtainable in the industry, putting in mind also the quality of the job done.
01

02

03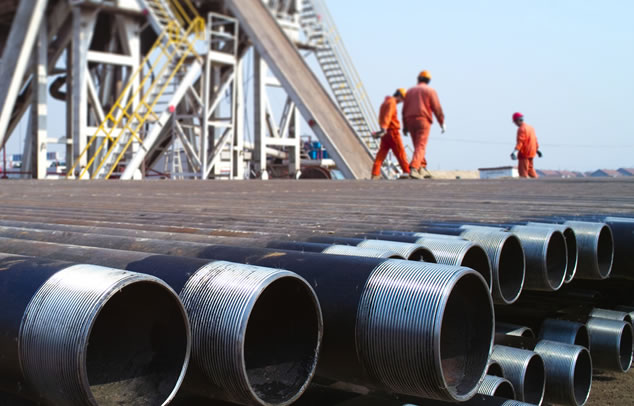 Procurement Management
A fleet of road trucks to ensure efficient supply chain management and quality customer service is also available. The trucks transport AGO, PMS and DPK to retail outlets and other terminals.
Total ullaging area = 2,633 sqm. with a capacity to hold 40 trucks.
The internal truck park: This is about 7,300sq.m. This area is where trucks that have been certified okay to load are assembled for loading. This truck park can accommodate up to 70 trucks.
The external truck park: The external truck park was designed to avoid traffic congestion in and out of the depot. It is about 7,440sq.m and it can accommodate 100 trucks
Loading Gantry
Seven loading islands with two arms each, totalling fourteen loading arms. Seven arms are dedicated to PMS, four arms for DPK and three arms for AGO. Due to our modern metering systems (Accuload3.net) and pumps, it only takes about 15mins to load a 33,000 litres truck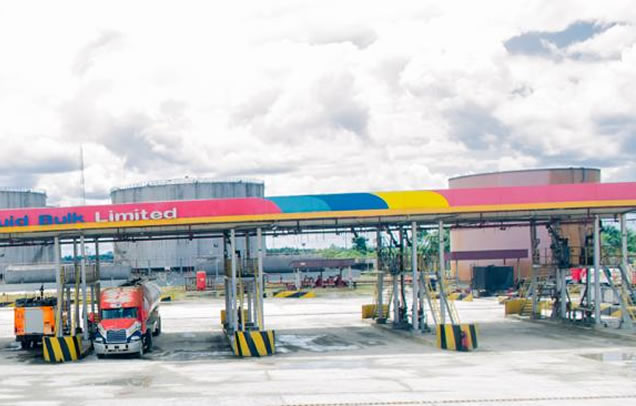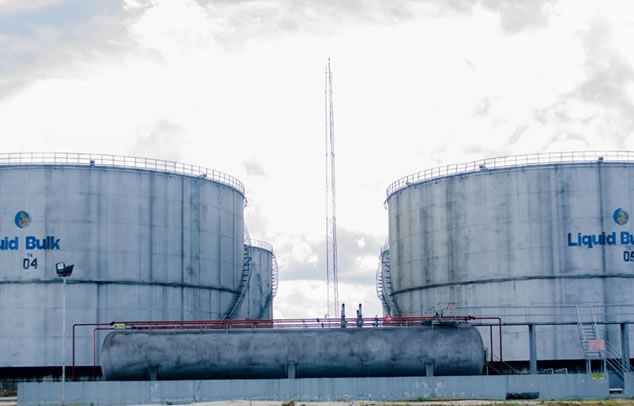 Tank Farm
Our tank farm has 4 product tanks with the following capacities
The floor is well concreted and in the unlikely event that there is any spillage we have a state of the art Oil Water Separator (OWS) that effectively capture any potential losses.
(2)PMS 19,250,000 Litres (14,354MT)=38,116,000 Litres (28,708MT) AGO; 15,920,000 Litres (13,676MT) DPK; 15,920,000 Litres (13,676MT)
Our Extra Services
Petroleum Laboratory
The depot has a modern and well-equipped laboratory for the purpose of analyzing and attesting to the quality of petroleum products, in line with Nigerian industry standards, before discharge into the tanks and eventual sale to consumers..
Are you looking for proessional advice?
We always try to provide you our best energy consulting service.
Contact Us